Community impact is a critical part of our culture in the Rock Family of Companies, and our team members are passionate advocates in the communities we call home.
Each year, the Rocket Community Fund hosts a Holiday Giving campaign that begins in November. The first part of this campaign supports food banks in our home cities as well as a national program (through Feed America). This year, Rocket Community Fund matched team member donations dollar for dollar. In just a little under three weeks, our team members raised more than $141,500 – an unprecedented amount for our Holiday Giving campaign.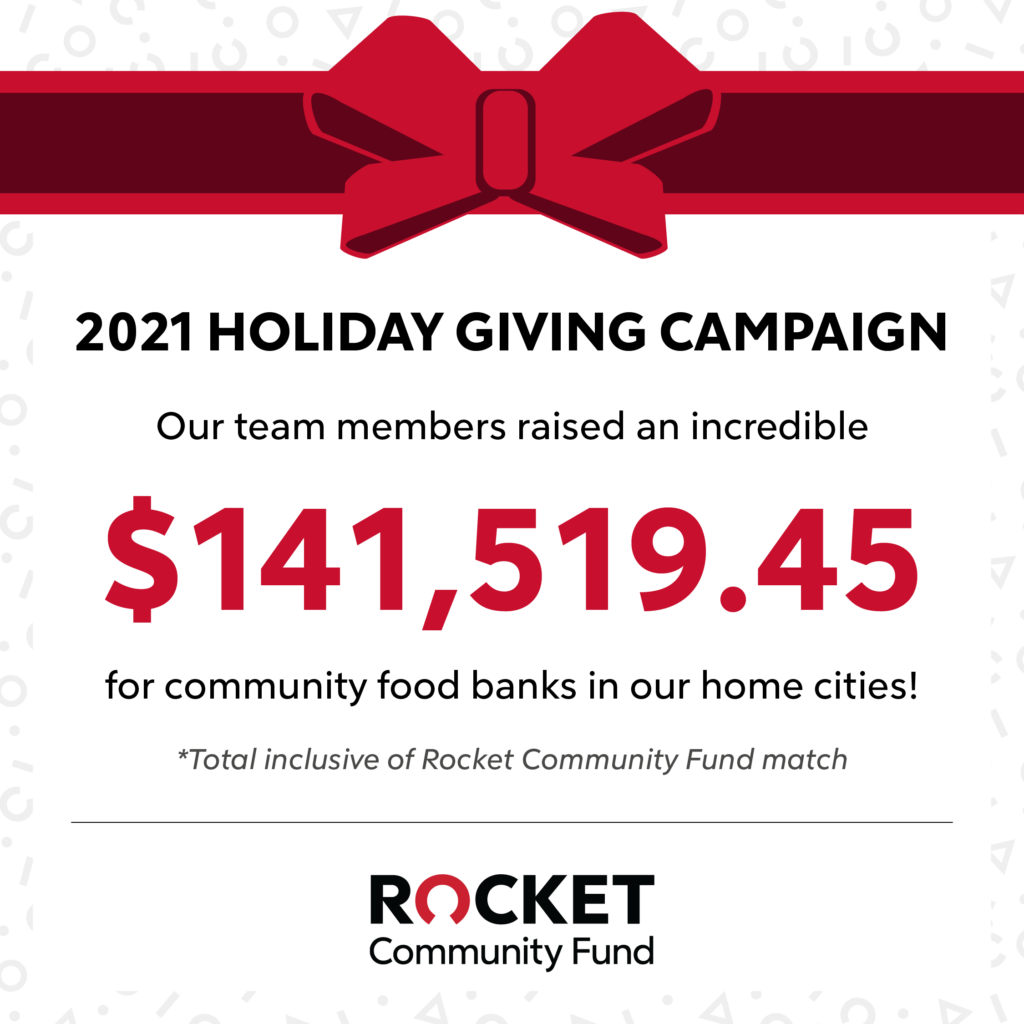 These funds will support food sufficiency in communities across the country, providing our most vulnerable residents with wholesome meals to last through the holiday season. This spirit of giving is exemplified in the second part of our campaign, where team members have the opportunity to partake in additional giving opportunities. This includes Adopt-A-Family in our home cities as well as virtual school supply fundraisers. To date, several families have been adopted through this initiative, and we have raised thousands of dollars in donations for underserved schools so that they can better support their students.
We could not be more grateful for the generosity and support of our team members. They continually reinforce the ISM, "We Are The They," by rallying together to support our communities in a big way. During such challenging times, their support is critical and very much appreciated. To our team members, we say a very heartfelt thank you for your dedication to making such a profound impact on the communities in which we live, work and play.
December 14, 2021