Our team member impact stories highlight Rock Family of Companies team members and leaders who go above and beyond to support our communities. These team members are inspired by a passion to give back and make a difference, and they bring that devotion to our communities with them to work every day.
Rocket Mortgage Operations team leader Tiffany Braden is a rock star volunteer who is so passionate about community impact that she's made it a core part of her life. "Volunteering is important to me as it gives me a sense of both hope and enjoyment," she said. "[It's something] that allows me to see life through the lens of others. I know what it can feel like to be left in the dark, and it only takes one person to make a difference and to be the small flicker of light to make an impact."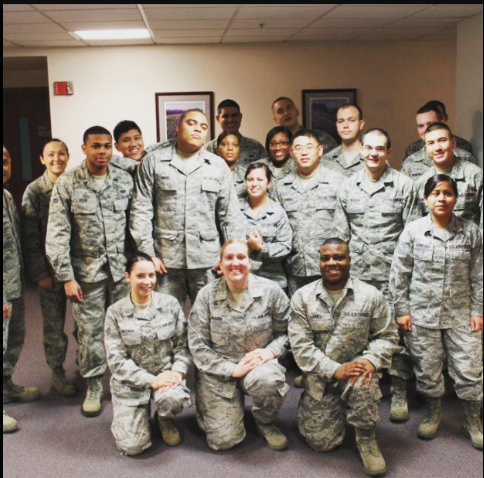 Braden was always a strong advocate for volunteering, but her dedication to serving others became an even bigger priority during her service in the United States Air Force. "Being in the military has impacted my perception on community impact because we learn to be selfless in our actions and pursuit," she said. "We were trained to put others first before our own needs so that we leave no one behind. Meaning, we are one family in this world, and if we see a need, we take action versus just talking about it."
Braden has made several trips to Africa to volunteer in Kenya, putting in her own time and effort to support New Hope Initiative in Kenya, an organization that supports creating food sufficiency, healthcare, educational opportunities and economic mobility for residents of Kibera, the largest slum in Nairobi. Braden has helped with supplying medical relief to residents and has also volunteered her time at the New Hope school, working with and mentoring students. The students lucky enough to attend the school are sponsored by the organization, which aims to help them obtain better jobs and live a life outside of poverty. Braden is especially fond of Joyce, a student who is now in the 10th grade at the New Hope School. Thanks to the donations and volunteering of people like Braden, Joyce's future looks bright.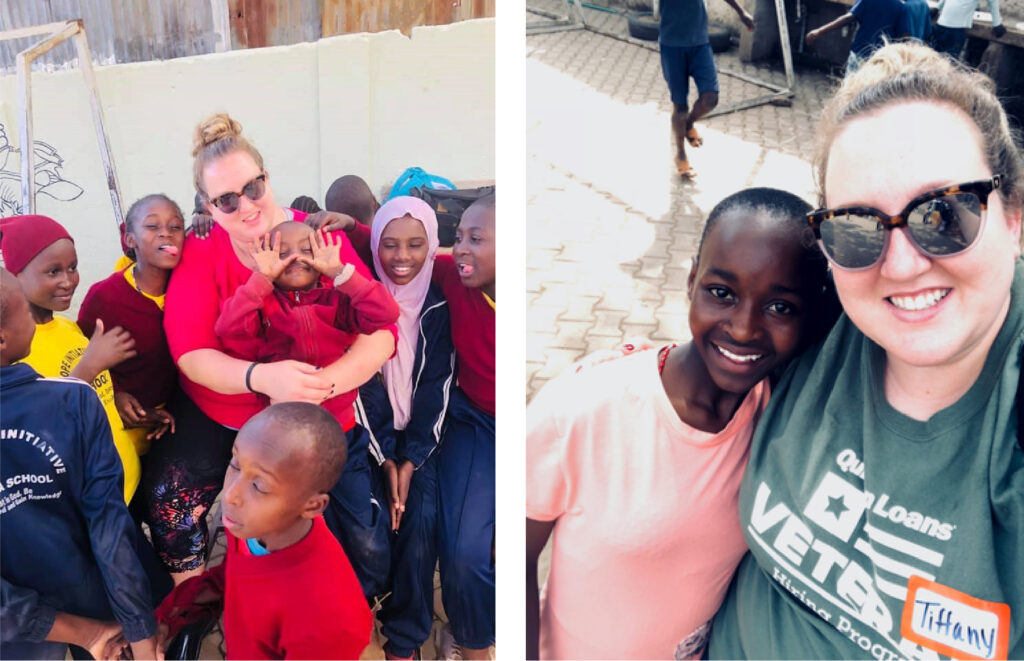 Another volunteer passion project for Braden is her work with Hire Heroes USA, a nonprofit organization that helps veterans and their families find support and work outside of the military. Braden supports by offering career counseling, mock interviews and other professional development resources to help veterans enter the civilian job market. She has also participated on discussion panels for events hosted by the organization, where she discusses her transition from a military career into her leadership role at Rocket Mortgage.
Braden is also dedicated to helping others overcome addiction, depression, and trauma. Every other Tuesday evening, she volunteers at a recovery group to support those struggling with these issues. Of her experience, Braden said, "I have seen lives changed, lives healed, and families renewed. I am excited to continue to see the change in people through faith and hope!"
For Braden, there is no impact too small. She regularly performs random acts of kindness, such as spontaneously treating essential workers to lunch, or donating Christmas toys for sick children in her local community. She says her motivation to make a positive difference has a big impact on her own life, as well. "Serving in my community helps me to remain humble, find joy in the things I have, makes me feel accomplished and gives me a purpose life," she explained.  "With everything that is going on in this world, I need hope just as badly as the next person. I try to be that hope along with keeping strong in my own faith for my own personal impact. It keeps me grounded!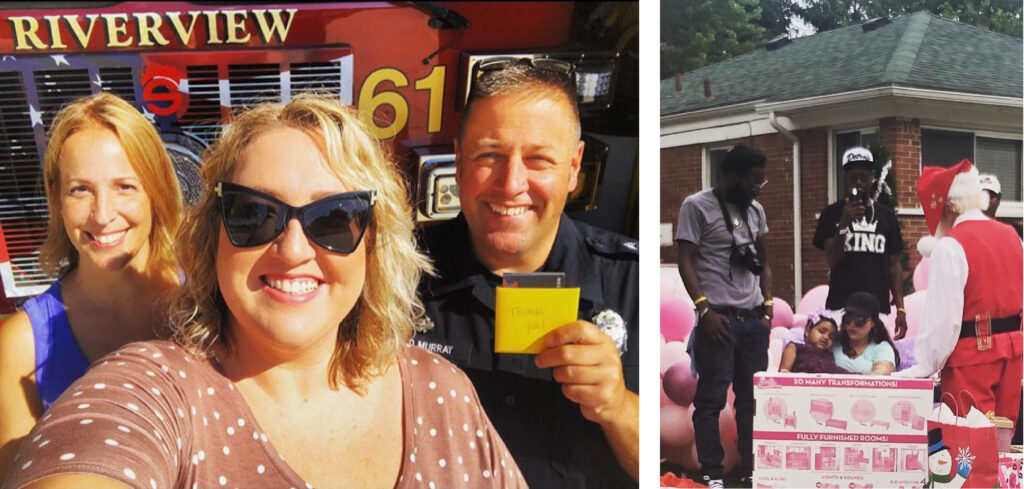 One of the reasons that Braden has thrived at the Rock Family of Companies for nearly a decade is because of her commitment and devotion to making a positive impact. She is "blown away" by the resources and effort that the organization pours into supporting our communities – and the team members who are encouraged to give back. As Braden said, "Our communities that we live, play and work in are so important. WE have to take care of our community and the fact that Rocket Mortgage allows the time and the money to do so is amazing! Because of this organization, I feel like I have a voice, a stand and an impact with volunteering as this company has opened up those doors for me!"
Braden's passion for volunteering is an inspiration to all of us here at the Rock Family of Companies, and we know her story will empower others to make a meaningful impact in the communities we call home.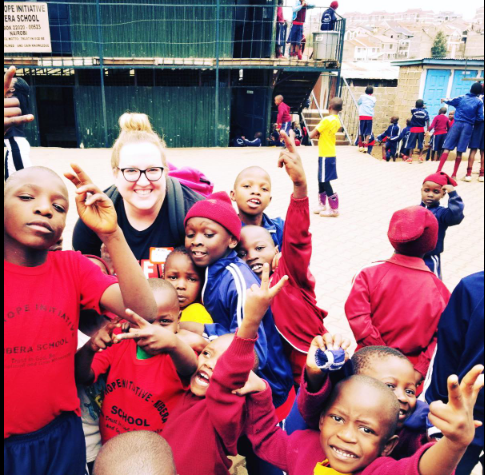 December 9, 2021