This post was written by Margrit Allen, Executive Director of Urban Alliance, Detroit.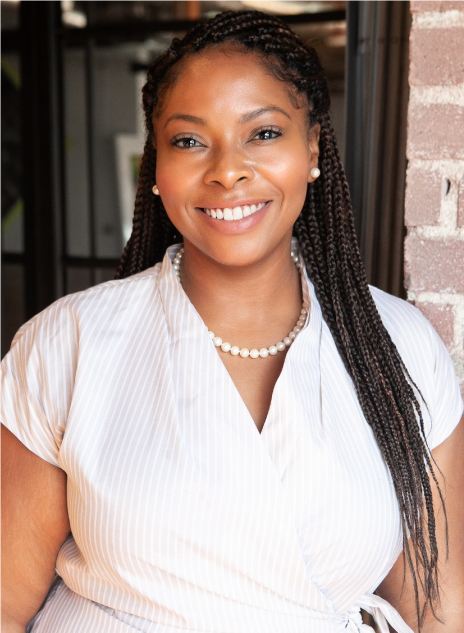 Two of the biggest systemic barriers to success for workers of color are lack of access and exposure to skill development and career paths in different fields. Bridging that opportunity gap is the heart of what we do at Urban Alliance. We connect talented, driven young people to the training, connections, and experience they need to build economically mobile futures.  Our program works specifically with students in high school, which is a pivotal time for their personal and professional development. 
This work enables more youth of color to dream big – and helps companies to build more diverse, equitable talent pipelines by addressing the equity problem at its roots. 
In 2018, we expanded our signature internship program to the Motor City with the support of the Rocket Community Fund, providing over 170 local students with paid professional internships, job skills training, mentoring, college and career guidance, and intensive case management. Since day one, the Rock Family of Companies has served as our anchor employer, hosting 120 interns over three years in their offices. 
2021 high school graduate Dah'Marria Reddic is an aspiring entrepreneur with a lot of goals for her future – including becoming a published author before the age of 30. 
She shared her goal with her mentor, Mary Cronley, and her entire team at Rocket Mortgage, whose support helped her achieve it at just 18 years old."That was really amazing for me," she said. "They allowed me to express myself… This is honestly one of my favorite dreams, one of my biggest goals." 
Dah'Marria's Rocket Mortgage internship was unique because it was entirely virtual. Due to the COVID-19 pandemic, both Urban Alliance and the Rock Family of Companies shifted to a remote work model, and made sure our interns were able to keep working from home.  Dah'Marria was one of 40 interns who participated in a remote internship. While the experience was different, it still proved to be valuable for the students.  
Dah'Marria joined Urban Alliance to learn professional skills and gain the kind of work experience that is often inaccessible for students her age. She is beyond grateful. "A lot of the students that I know, or the youth of Detroit, in my area … don't know what kind of direction they want to go in. And some people need to be a part of something that can help them, that can distract from their daily lives, and get them on that track to where they need to go… This is a program that actually helps you." 
Dah'Marria's story is similar to that of many Urban Alliance students entering a professional environment that has often been out of reach for youth of color. "You can't be what you can't see" is an adage that many young people in Detroit experience firsthand. This feeling contributes to a cycle of poverty and negative self-talk that is hard to escape.  
For interns like Dah'Marria, this program is so much more than an internship – and that is thanks to the dedicated mentors within the Rock Family of Companies and other partners.  
After completing at least six weeks of job skills training with Urban Alliance in professional soft skills and digital literacy, students begin their internships part-time during the school year (remotely during the pandemic) – many experiencing not only a professional work environment but a multicultural environment with team members from different backgrounds for the first time. 
Each intern is paired with a UA staff member who serves as a case manager and an on-the-job supervisor referred to as their mentor. But UA mentors are so much more than just supervisors. They are friends, confidants, and role models. They guide an intern's professional growth, but their support also sparks the personal growth that so many interns experience. 
Dah'Marria's mentor Mary introduced her to different career pathways including design, publishing, and marketing by allowing her to rotate through departments and complete meaningful tasks that contributed to her team's larger goals. She also helped Dah'Marria with schoolwork and introduced her to contacts within and outside of the Family of Companies, which helped Dah'Marria build her professional network.  
"It was crazy to me, almost surreal that I could make a bond with somebody like that, that I've never seen in person," Dah'Marria said. "She helped me with a lot of things even outside of work … She made sure she was the most valuable resource [for me] and I really respect her for that." 
Importantly, mentoring benefits, not just the students but the mentors as well, as they gain fresh perspectives on their work, learn from their interns, and connect to their work in a more personal and meaningful way. In partnership with the Rocket Community Fund, Urban Alliance is working to improve and deepen the mentor experience for Rock team members through additional training and resources and monthly learning sessions offering a deep dive into the issues surrounding our work.  
Deepening Our Partnership with Rocket Community Fund
Three years in, this partnership is also helping to expand the opportunities we can offer our students. 
A new pilot program with the Rocket Community Fund and Per Scholas this school year provided students additional training in foundational IT skills before being placed in technology-focused internships within the Family of Companies. 
When the world suddenly changed due to the onset of the pandemic last spring, the digital divide became more pronounced than ever. Over a third of our students lacked access to the technology needed to learn and work remotely. To bridge this gap, we worked with students and their families to help them connect to low-cost, high-speed internet access. The Rocket Community Fund also generously donated  20 laptops to our UA interns so that they could continue both school and internship work from home.
It also became clear that in this new virtual working world, the digital literacy divide is also great, as it limits students' ability to succeed in a virtual work environment. A lack of digital access means that students are limited in their exposure to many career paths, including information technology. 
Together with the Rocket Community Fund and Per Scholas, we launched a new initiative to connect students to not only in-demand skills, but to living-wage, upwardly-mobile career paths within a growing industry while earning course credit. Complementing UA's pre-employment curriculum focused on transferable soft skills, workforce readiness skills, financial capability, and basic digital literacy, Per Scholas' program taught students the technical skills necessary to pursue post-secondary careers in information technology and navigate a changing world of work. 
As her internship winds to a close, Dah'Marria is proud of what she's accomplished. Urban Alliance "helped me gain confidence," she said. "It was one of the most amazing things I could have done for my future career." 
Dah'Marria's next goal is to let Rocket Mortgage leadership know how much she appreciates the opportunity she's been given. "I want to just let them know that their work is not being unseen by anyone, at least not by the students of Urban Alliance." Dah'Marria is excited to begin her next chapter at Eastern Michigan University as she continues her journey to entrepreneurship. 
Next fall, 40 more students like Dah'Marria will join the Rock Family of Companies looking to start their careers and connect to new possibilities for their future – and the team members who serve as mentors will be a critical part of their success.
June 16, 2021